Be the expert and impress your audience with The SPEAKLET™!
(The Speaklet™ is our clever name for a value packed booklet!)
Workbooks and Manuals for Coaches, Consultants, Business Owners and Speakers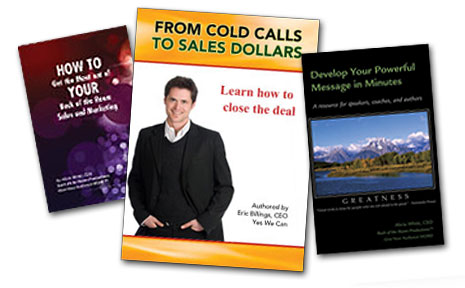 The Speaklet™ is a tremendously valuable tool by giving your clients valuable insight to you and your expertise. Pair with your coaching program or giveaway at your speaking event so that your message lives long after you leave the stage!
Why do you need a Speaklet™? You are…
A business coach who wants to use workbooks in their program.
A speaker who wants to supply products to their audience.
A business person who wants a memorable marketing tool.
A thought leader who wants to share their message.
An expert who wants to gain credibility.
A trainer who needs workbooks or tutorials for workshops.
An author who distributes chapter books to obtain reviews.
A spokes person who is passionate about their cause and wants to create awareness.
The Speaklet™, commonly referred to as a booklet, is used as a marketing tool to professionally promote and advertise a service or products. Booklets can be used as an annual report, workbook, or simply to present information for a target audience. Booklets are approximately half the size of a magazine and between 12 and 20 pages.
Call us to learn how The Speaklet™ can best serve you and your clients.